The Peoples Republic of Stokes Croft CIC
Stokes Croft China
17-35 Jamaica Street
Stokes Croft
Bristol
BS2 8JP
Contact us:
0117 944 4540 for Stokes Croft China

Studios and Events:  studios@prsc.org.uk
Volunteer:                  info@prsc.org.uk
General :  info@prsc.org.uk
The Gallery/Shop
Stokes Croft China the PRSC Shop and Gallery can be found at no. 35 Jamaica Street.  Here you can buy extraordinary china ware decorated in Stokes Croft, posters, books and prints, and is a good first point of call for general enquiries.
The Shop and Gallery Opening Times are:
Mon-Saturday: 11am-6pm
Sundays: 12am-5pm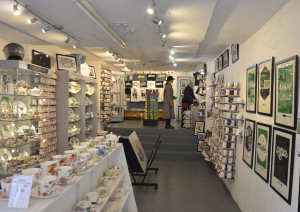 The Stokes Croft China decorating factory
Situated in the ground floor at Hillgrove Studios, 17 Hillgrove Street, Stokes Croft, Bristol at the PRSC HQ.    We offer decorating workshops every other Sunday.     BOOK HERE
The PRSC Yard and PRSC Outdoor Gallery
27-33 Jamaica Street. Used to run workshops, and is the operational base for equipment and materials that make much of Stokes Croft's Artworks possible.
PRSC HQ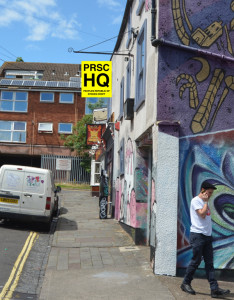 Our Head Office and media suites can be found at 17-25 Jamaica Street.   We are proud to offer a large majority of our space to our tenants such as:
On the ground floor is The Space is the large event venue, including the IN-OUT Gallery.